Principles and Techniques of Data Science
UC Berkeley, Spring 2023
Lecture Zoom Discussions Office Hour/Lab Help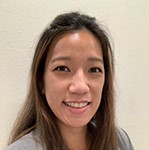 Lisa Yan
Narges Norouzi
Jump to current week: here.
Frequently Asked Questions: Before posting on the class Ed, please read the class FAQ page.
The Syllabus contains a detailed explanation of how each course component will work this Spring, please take time to take a look.
Note: The schedule of lectures and assignments is subject to change.
Schedule
Week 1
Jan 17

Jan 19

Jan 20
Week 2
Jan 24

Jan 26

Jan 27
Week 3
Jan 31

Feb 2

Feb 3
Week 4
Feb 7

Feb 9

Feb 10
Week 5
Feb 14

Feb 16

Feb 17
Week 6
Feb 21

Feb 23

Feb 24
Week 7
Feb 28

Mar 2

Mar 3
Week 9
Mar 14

Mar 16

Mar 17
Week 10
Mar 21

Mar 23

Mar 24
Spring Break
Mar 28

Spring Break

Mar 30

Spring Break
Week 11
Apr 4

Apr 6

Apr 7
Week 12
Apr 11

Apr 13

Apr 14
Week 13
Apr 18

Apr 20

Apr 21
Week 14
Apr 25

Apr 27

Apr 28
Week 16
May 1

RRR

May 2

RRR

May 3

RRR

May 4

RRR

May 5

RRR
Week 17
May 11

final Final Exam (8-11 AM)