Principles and Techniques of Data Science
UC Berkeley, Spring 2022
Lecture Zoom Discussion Sign-Up/Zoom Office Hour/Lab Help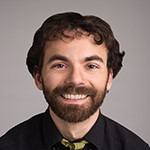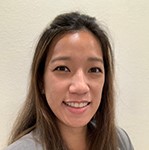 Jump to current week: here.
All discussions (Week 1), Lab Help Sections (Week 2), and office hours (Week 2) will be held online for the first two weeks (through 1/28). Zoom links, discussions sign up link is on Ed here. In-person sections will go back to in-person starting the week of 1/31; lecture will stay hybrid.
Frequently Asked Questions: Before posting on the class Ed, please read the class FAQ page.
Join Ed: here.
Textbook readings are optional and actively in development. See the Resources for more details.
Note: The schedule of lectures and assignments is subject to change.
Schedule
Week 1
Jan 18

Jan 20

Jan 21
Week 2
Jan 24

Weekly Check 2 Weekly Check 2 (due Jan 31)

Jan 25

Jan 27

Lecture 4 Pandas II

Jan 28

Discussion 2 Pandas

Lab 2 Pandas (due Feb 1)

Homework 2 Food Safety (due Feb 3)
Week 3
Week 4
Feb 7

Weekly Check 4 Weekly Check 4 (due Feb 14)

Feb 8

Lecture 7 Visualization I

Feb 10

Lecture 8 Visualization II

Feb 11

Discussion 4 Visualization

Lab 4 Transformations and KDE (due Feb 15)

Homework 4 Bike Sharing (due Feb 17)
Week 5
Feb 14

Weekly Check 5 Weekly Check 5 (due Feb 21)

Feb 15

Lecture 9 Modeling, Loss, and Optimization

Feb 17

Lecture 10 Simple Linear Regression

Feb 18

Discussion 5 Modeling and Simple Linear Regression

Lab 5 Modeling, Summary Statistics, Loss Functions (due Feb 22)

Homework 5 Regression (on paper) (due Mar 3)
Week 6
Feb 21

Weekly Check 6 Weekly Check 6 (due Feb 28)

Feb 22

Lecture 11 Ordinary Least Squares

Feb 24

Midterm Midterm 1 (7-9 pm)

Feb 25

Discussion 6 Ordinary Least Squares

Lab 6 Simple Linear Regression (due Mar 1)
Week 7
Feb 28

Weekly Check 7 Weekly Check 7 (due Mar 7)

Mar 1

Lecture 12 Gradient Descent, sklearn

Mar 3

Lecture 13 Case Study (HCE): Fairness in Housing Appraisal

Mar 4

Discussion 7 Gradient Descent and Feature Engineering

Lab 7 Ordinary Least Squares, Feature Engineering (due Mar 8)

Proj 1A Housing I (due Mar 10)
Week 8
Mar 7

Weekly Check 8 Weekly Check 8 (due Mar 14)

Mar 8

Lecture 14 Feature Engineering

Mar 10

Mar 11

Discussion 8 HCE, Regularization, and Cross-Validation

Lab 8 Cross-Validation and Regularization (due Mar 15)

Proj 1B Housing II (due Mar 17)
Week 9
Mar 14

Weekly Check 9 Weekly Check 9 (due Mar 21)

Mar 15

Lecture 16 Probability I: Random Variables

Mar 17

Lecture 17 Probability II: Estimators, Bias, and Variance

Mar 18

Discussion 9 Probability

Lab 9 Probability and Modeling (due Mar 29)

Homework 6 Probability and Estimators (due Mar 31)
Spring Break
Mar 22

Spring Break

Mar 24

Spring Break
Week 10
Mar 28

Weekly Check 10 Weekly Check 10 (due Apr 4)

Mar 29

Lecture 18 SQL I

Mar 31

Lecture 19 SQL II

Apr 1

Discussion 10 SQL

Lab 10 SQL (due Apr 5)

Homework 7 SQL and PCA (due Apr 14)

Apr 2

Grad Project Grad Project Released
Week 11
Apr 4

Weekly Check 11 Weekly Check 11 (due Apr 11)

Apr 5

Lecture 20 PCA

Apr 7

Midterm Midterm 2 (7-8:30 pm)

Apr 8

Discussion 11 More SQL, PCA

Lab 11 PCA (due Apr 12)
Week 12
Apr 11

Weekly Check 12 Weekly Check 12 (due Apr 18)

Apr 12

Lecture 21 Classification and Logistic Regression

Apr 14

Lecture 22 Logistic Regression II

Apr 15

Discussion 12 Logistic Regression

Lab 12 Logistic Regression (due Apr 19)

Proj 2A Spam & Ham I (due Apr 21)
Week 13
Apr 18

Weekly Check 13 Weekly Check 13 (due Apr 25)

Apr 19

Lecture 23 TBD

Apr 21

Lecture 24 Decision Trees

Apr 22

Discussion 13 Decision Trees

Lab 13 Decision Trees & Random Forests (due Apr 26)

Proj 2B Spam & Ham II (due Apr 28)
Week 14
Week 15
May 3

RRR Week

May 5

RRR Week
Week 16
May 9

Grad Project Final Draft of Grad Project Due

May 13

Final Final Exam (7-10 pm)