Principles and Techniques of Data Science
UC Berkeley, Spring 2022
Lecture Zoom Discussion Sign-Up/Zoom Office Hour/Lab Help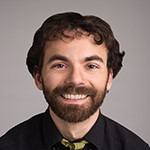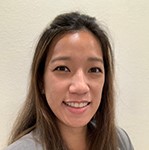 Jump to current week: here.
Lecture is hybrid: in-person in Li Ka Shing 245 and online via Zoom (see link above). Recordings will be posted within 12 hours of live lecture.
Frequently Asked Questions: Before posting on the class Ed, please read the class FAQ page.
Join Ed: here.
Textbook readings are optional and actively in development. See the Resources for more details.
Note: The schedule of lectures and assignments is subject to change.
Schedule
Week 1
Jan 18

Jan 20

Jan 21
Week 2
Jan 24

Jan 25

Jan 27

Jan 28
Week 3
Jan 31

Feb 1

Feb 3

Feb 4
Week 4
Feb 7

Feb 8

Feb 10

Feb 11
Week 5
Feb 14

Feb 15

Feb 17

Feb 18
Week 7
Feb 28

Mar 1

Mar 3

Mar 4
Week 8
Mar 7

Mar 8

Mar 10

Mar 11
Week 9
Mar 14

Mar 15

Mar 17

Mar 18
Spring Break
Mar 22

Spring Break

Mar 24

Spring Break
Week 11
Apr 4

Weekly Check 11 Weekly Check 11 (due Apr 11)

Apr 5

Apr 7

Midterm Midterm 2 (7-8:30 pm) (No Lecture)

Apr 8

Discussion 11 SQL II + PCA (solutions) (Cancelled, No Live Discussion)

Lab 11 PCA (due Apr 12)
Week 12
Apr 11

Apr 12

Apr 14

Apr 15
Week 13
Apr 18

Apr 19

Apr 21

Apr 22
Week 15
May 3

RRR Week

May 5

RRR Week
Week 16
May 9

Grad Project Final Draft of Grad Project Due

May 13

Final Final Exam (7-10 pm)